A new baby is an exciting, life-changing experience for parents. And as every parent knows, the excitement and happiness of bringing a new baby home also comes with a lot of new-parent worry.
In fact, one survey found parents spend a whopping 37 hours a week worrying about their children, with 95% of parents reporting their kids' physical health and security as their main concern.
Luckily, technology has made it easier than ever to help assuage some of these worries and keep your family safe. Put your worries to rest with a modern security system equipped with smart home technology.
Complete home protection designed with parents in mind
A Vivint Smart Home security system provides whole home protection to secure you, your new baby, and your home from internal and external threats.
Burglary detection
No one wants to think about a burglar entering their home, but it happens to more than 1.4 million homes in the United States every year.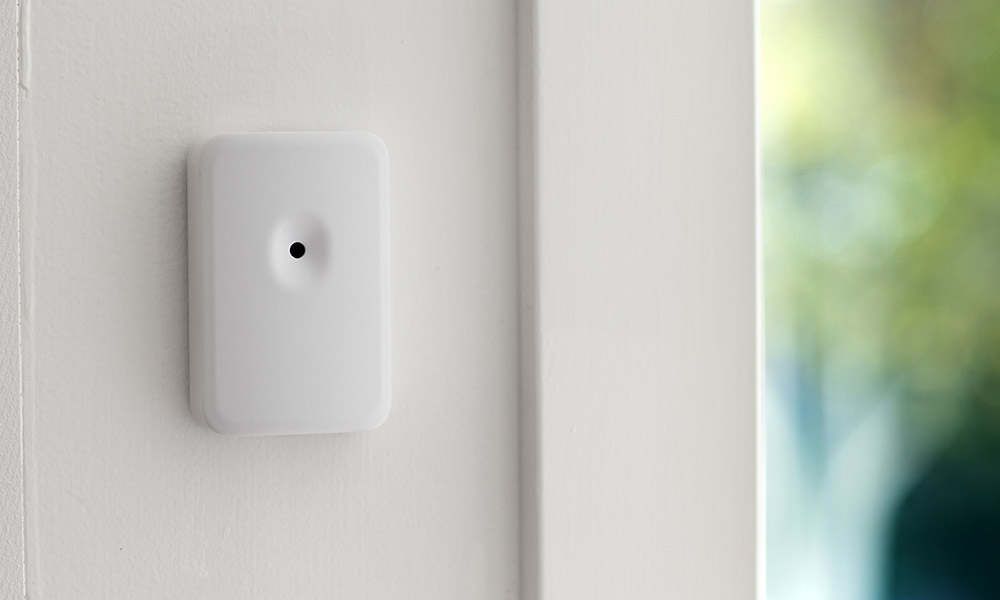 A Vivint security system helps keep your home safe from unwanted intruders with burglary detection features like glass break sensors and motion sensors on doors, windows, and throughout your home. If an alarm is triggered, our team of professional monitoring specialists will check in with you to verify the alarm and contact the proper authorities if needed in an emergency.
Monitoring around the clock
Each Vivint security system is connected to a central monitoring station that keeps an eye on your home 24/7. In the event of a medical emergency, fire, or break-in, the monitoring specialists will contact you and notify the proper authorities, if needed, even if you're not around or in a condition to do so.
You can also get in touch with the monitoring team right from your home via your SkyControl panel, the hub for your home security system. In an emergency, a panic button immediately sounds an alarm and connects you with the monitoring team, who will contact the necessary authorities for you while you get your family to safety.
Professional monitoring provides invaluable peace of mind for parents, knowing that someone is always watching over your home.
Cameras to keep an eye on things
Peeking into the baby's room to make sure they're still sleeping just won't do anymore; today's parents want to be able to see and hear that their child is safe without disturbing baby's sleep.
With the Vivint Ping Camera, you can do just that. Using the Vivint Smart Home app on your phone you can check on your baby from wherever you are. The Ping camera lets you see your baby and listen to every coo and cry. And because the camera includes infrared night vision, you can see your baby clearly day or night.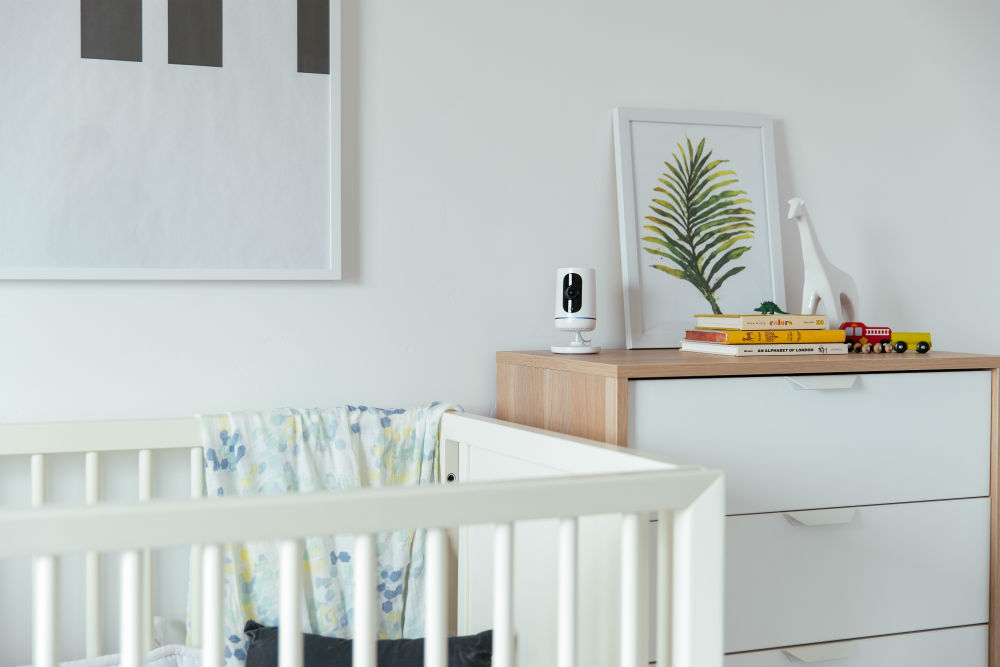 Cameras aren't just helpful for brand new babies. Your indoor camera also helps you keep a much-needed eye on your toddlers and kids as they grow and become more mobile (and able to get into mischief!).

Smoke detection
In the event of a fire, working smoke alarms can mean the difference between life and death—three out of five home fire deaths occurred in homes without working smoke alarms. While smoke detectors are common in most homes, connecting them to a smart home security system adds an extra level of protection to your home.
Each smoke detector is equipped with photoelectric sensors that sense an increase in both heat and smoke, and then sound the alarm. When smoke detectors are integrated into your system, you'll be notified of smoke danger whether you're home or on the go.
In the event of a fire, your smart home's components work together to help you to safety—the smart thermostat shuts off the HVAC system, cutting off air flow, which slows the spread of fire, and smart locks automatically unlock to allow fire personnel to provide assistance.
So in the middle of the night when you're catching a precious few hours of sleep before your baby wakes up for a feeding, you can sleep comfortably knowing your system is continuously monitoring for smoke.
Carbon monoxide detection
Carbon monoxide is a gas found in the fumes produced by common household items like fireplaces, gas stoves, grills, and furnaces. Responsible for more than 400 deaths per year, carbon monoxide is often called "the silent killer" because the gas is odorless, colorless, and tasteless—which is exactly what makes it so dangerous.
Babies are particularly susceptible to the effects of carbon monoxide, which is why a carbon monoxide detector is an essential part of your home.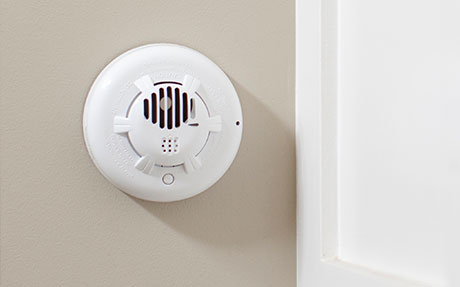 Vivint's CO detector features an electrochemical sensor for fast, accurate carbon monoxide detection. It also integrates with your smart home security system, so you can monitor it wherever you are. If elevated carbon monoxide levels are detected, your smart hub and smart home app will notify you, and our monitoring specialists are always on hand to assist.
Take control of your home security today

For new parents, peace of mind is priceless. With a Vivint home security system, you can rest easy knowing your precious new addition is protected.
Protect your new baby and your home with a Vivint home security system. Call us today at 800.646.1469 for a free quote on a custom security package designed to meet your needs as a parent.