Protecting those
who protect us
Learn more about our military families
Protecting and connecting our military families
At Vivint, we appreciate our military families and the sacrifices they make. That's why we've created technology dedicated to helping them stay safe and connected.
We've heard from our military members that one of the biggest challenges they face is worrying about their families at home while they're deployed. Vivint's home security uses the latest technology, including sensors, detectors, wireless technology, and 24x7 monitoring, to protect military families, helping them feel safe at home when a spouse or parent is deployed.
And our live video allows military members to check in on their families and stay connected, no matter where they are. Vivint offers the safety, convenience, and a feeling of connection that are so important to military families.
View Vivint Military Policy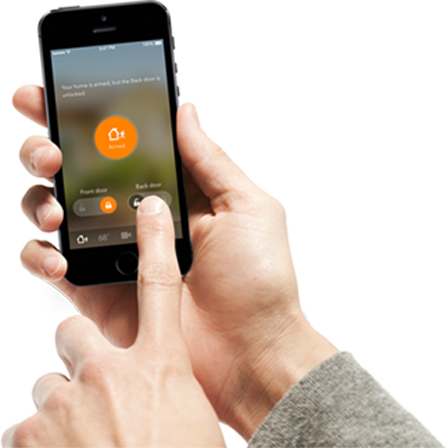 Our military families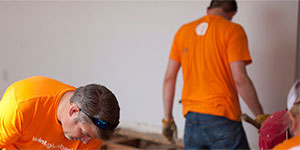 $4 million in
charitable donations
Since 2008, our charitable organization, Vivint Gives Back, has been creating safe and happy neighborhoods through employee donations and service hours.
Support our military families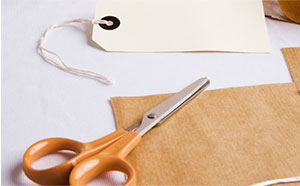 Military care packages
Help our service men and women feel at home wherever they are with care packages filled with their favorites things.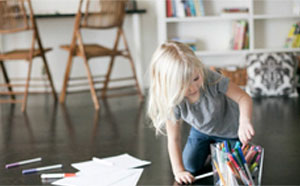 Stay in touch day-to-day
Being separated during a deployment is hard. Here's how to create a new daily routine to stay connected.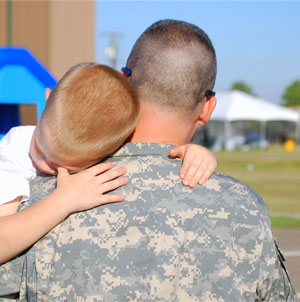 Special offers for deployed family members
We understand that having a military spouse or family member away on active duty can be difficult. That's why Vivint offers special contract exceptions and benefits for deployed members of the military.
Connect with deployed family members
Technology has made it simple to stay in touch with our soldiers, sailors, airmen, and marines. Here are some easy ways you can use technology to communicate with your servicemen and women while they're overseas.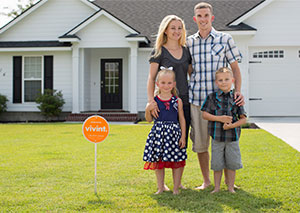 Vivint's Military families
Our military families sacrifice so much for not only their country, but for their family, children, and spouses. There are so many ways we can show support and appreciation for the military families in our area.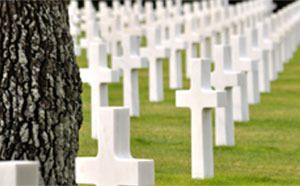 Always remember
It's always a good time to remember the men and women who have given so much to keep us and the country we love safe.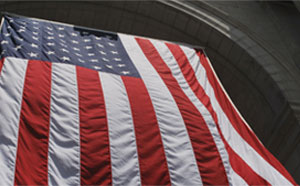 A thank you for our freedom
Let's remember to honor the people who have served in the U.S. armed forces. Whether the military veteran you know is a relative, friend, or neighbor, we've made it easy to say "Thank You."
Vivint Military Families
What's your story?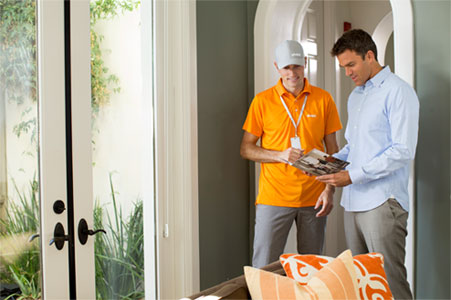 Brian M., Menifee, CA
I have had security systems for a long time, in every house I've lived in while being in the military. Each has been ok, borderline reliable at best, but always left something to be desired. I have researched higher end systems with touchpads and cameras and found that many are completely out of our price range, until now!
A Vivint rep came by our neighborhood and spoke with my wife. I came home and I did research on Vivint. I couldn't find a reliable bad review.
After researching Vivint, I called the rep back and he came right over. We spoke for about an hour; he ran through the entire system, the type of service we could expect, how the system would work, and even showed us the app and what to expect with it. We, of course, had to have the system.
Installation was a breeze, and was done in about 45 minutes. Our rep walked my family through the ins and outs of the system and how to use the app and website.
All in all, I could not be happier with Vivint. I told a friend and he got his system the same day. It's simply proof that Vivint is the pound-for-pound leader in customer satisfaction!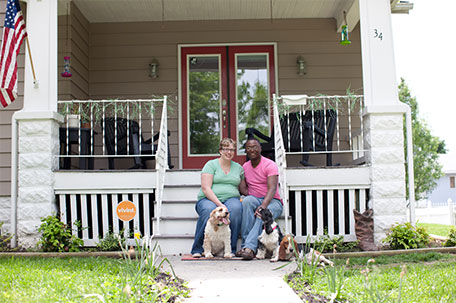 Jodi H., Belleville, IL
My husband is in the military. We never really know how long he will be out there when he does get deployed—last time it was 6 months. This last time, my husband told me he wanted the security of knowing that his wife and pets would be safe while he was gone.
At first I thought the system was going to be more of a nuisance than anything, but after seeing the equipment, I ended up understanding why it was so important to him.
He's told me before that sometimes just hearing my voice is all he needed to keep him going. So we are definitely very excited to be able to use our cameras when he is deployed this time! Now he'll be able to see my face. It's like he's watching over me. Even though we never know how we're going to spend the next anniversary or holiday, Vivint is easing this burden on us in a big way. This system is definitely bringing us closer together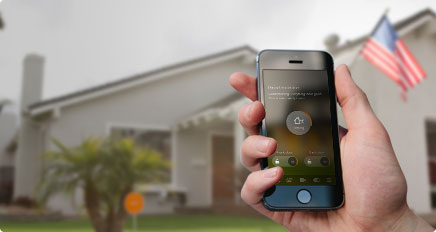 Tyson B., Oak Grove, KY
I was very skeptical when the sales rep came to my front door. He told me one of my wife's friends, who lived behind us, had gotten a system. After talking to her I was very encouraged. For a skeptical person, this friend had nothing but good things to say.
What really sold me, though, was the wireless monitoring and the ability to control the entire system from my phone. I'm in the military, so I'm gone a lot. Knowing my family would be safe while I was gone was a huge bonus. I can watch live video feed, lock and unlock my doors, set and monitor the alarm status all from my phone or laptop. It has given me a peace of mind I didn't have before. And it's so easy to use. My young kids are able to activate and disarm the system without any problems.