Most people consider security measures to make their home safer for their family. With the rise of technology and the amazing advances brought to the market, smart homes are more popular, and homeowners often start their smart home upgrade with a new security system.
Many people turn to cameras when considering home security options. There are many security camera options to choose from, depending on your family's needs. One of the most discreet outdoor cameras available may be the answer for safety and security for families around the country.
The Vivint Doorbell Camera is not only one of the smallest, but also one of the smartest outdoor cameras in the security market. It's designed to blend seamlessly into your home exterior to keep your porch feeling more like a friendly greeting place than a Soviet-era gulag. And once you install it, you get insights about who's at your doorstep before you ever open the door.
See who's at the door
Imagine knowing who's ringing the doorbell on your front porch without ever having to sneak and peek through a window again. Not only can this cause an awkward situation if you're not interested in speaking with your visitor, but this can cause a safety concern if the person is a visitor with unwelcome intentions. This scenario is amplified if you have a child who's staying home alone while you're at work. As parents, we don't want visitors knowing that our children are home alone, and with this camera, they can make the decision whether to answer.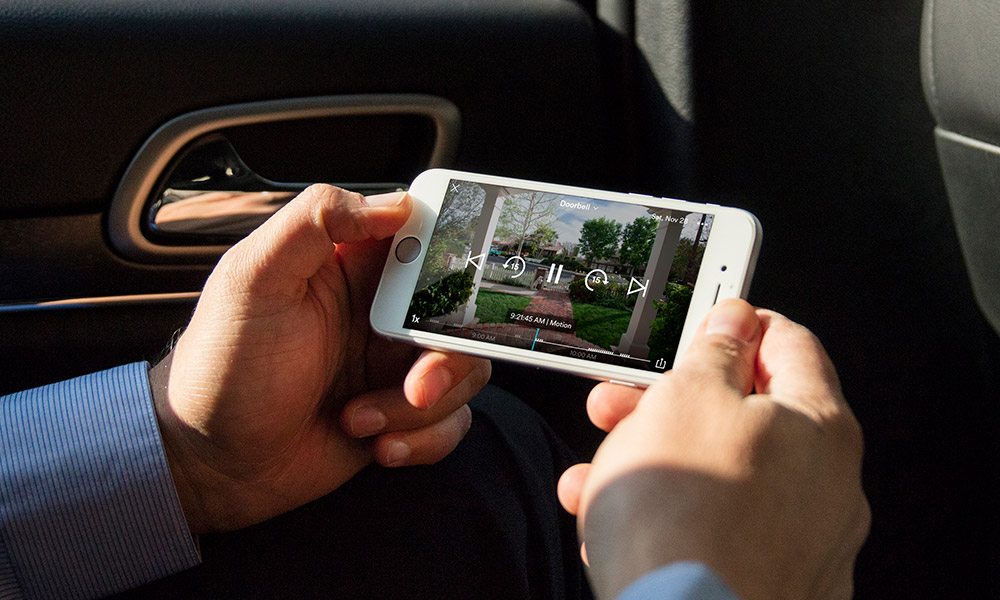 Record video at the push of a button
While the Wi-Fi enabled doorbell camera allows you to view your live video feed browsing, so you can see who's at your door in real time, it also offers recording capabilities. Saved recordings are a great advantage when you've missed a visitor because you were in the shower or even to see who visited your home while you were away.
Motion, facial recognition settings
Some people never intend on ringing the doorbell at all. If you have unwelcome guests or intruders that come along to peer into your home while you're away or asleep, the doorbell camera can catch them, too. Depending on the settings, the camera can record when it's triggered by motion, which allows you to see who was on your porch and never rang the bell.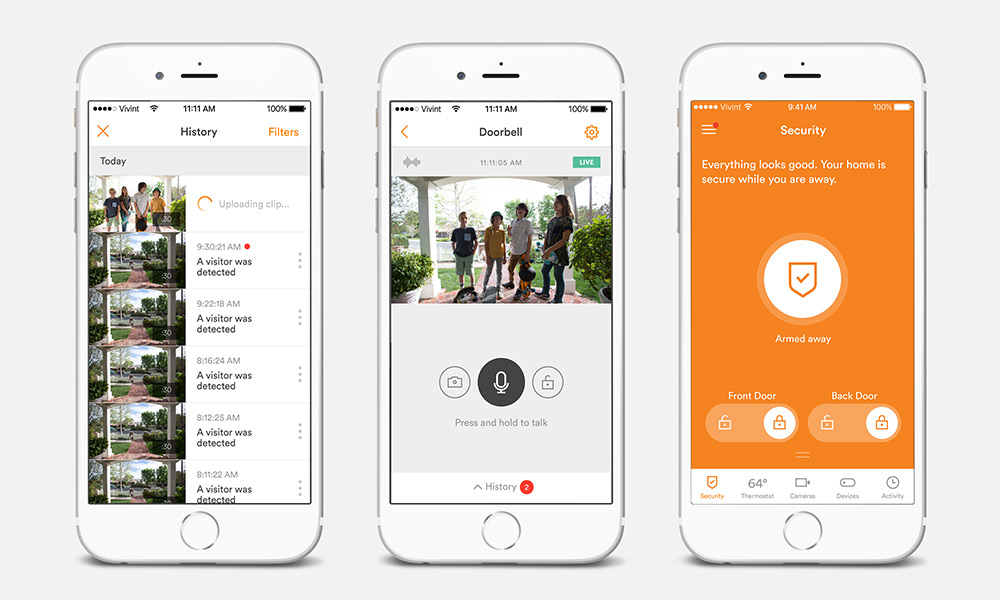 Talk to guests remotely
With the Vivint Doorbell Camera, you can speak to visitors even when you're not home. When a guest rings your doorbell, you receive a notification on your mobile device so you can remotely see who's standing outside your door. If it's someone you'd like to speak to or even someone who can have access to your home, you can talk to them and let them in from wherever you are. When used in conjunction with smart door locks, you can let a visiting family member into your home without giving them a key.
Vivint Doorbell Camera is small but packed with technical features. Most guests may never notice it's there. But you as a homeowner, certainly will.
See what else the Vivint Doorbell Camera can do
Learn more