Eleanor Rosevelt once said these straightforward but wise words: "A guest is really good or bad because of the host or hostess who makes being a guest an easy or a difficult task."
When it comes to the holiday season, many of us fall into two categories—guests and hosts. Hosting family for the holidays is a great way to make memories and spend time with the most important people in your life, but it can also be downright stressful.
Luckily, it doesn't have to be. If you're hosting overnight guests this season, here are holiday hosting tips you can use to make your guests feel at home during their visit.
Start with communication
Your in-laws show up for their week-long stay with their new dog. Your sister-in-law informs you she's a vegetarian right as you're pulling the Christmas turkey out of the oven. If you have family members or friends who are prone to springing these types of holiday "surprises," you can help ensure you're prepared by reaching out to your guests beforehand to find out things like special dietary preferences, their plans while in town, and to inform them of your own routine.
Clean and prep the house
You don't have to get out the white gloves, but make sure your home is clean and tidy before your guests arrive. This is especially true for areas they will be using frequently, like the bathrooms, guest room, kitchen, and living areas. A mild air freshener or plug-in can also help make sure your house smells fresh all week long.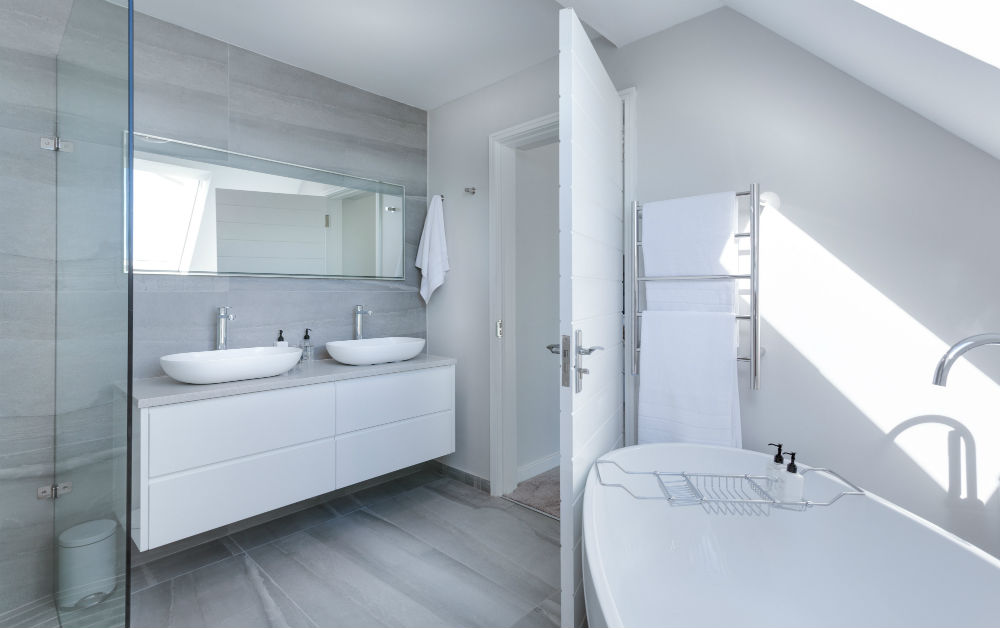 If kids or pets will be visiting, put away breakables, medications, and anything else you don't want them to access.
You can also prep for the arrival of guests by making sure there are plenty of clean towels, extra rolls of toilet paper, and extra snacks and drinks. This will also cut down on extra loads of laundry and trips to the store once your guests are here.
Anticipate their needs
Put yourself in your guests' shoes and think of things you would like to know or have when you're staying overnight at someone else's house. Consider the following ideas to help your guests feel right at home:
Write down the WiFi password and leave it in the guest room.
Leave a few extra toiletries, like toothpaste, shower gel, or disposable razors in the bathroom.
Put bottled water, a few little snacks, and a welcome note in the guest room before they arrive.
Make sure there's adequate space in their closet to hang their clothing.
Make things easy to find
Don't want your guests rifling through your drawers or stumbling through the house in the middle of the night? Make things easy for them to find. For example, leave extra towels in their room or in the bathroom and show them where to find extra blankets if they get cold.
Simplify things for yourself
Make hosting your family for the holidays stress-free by making things easier for yourself. There's no shame in using disposable dinnerware, buying store-bought food instead of making everything from scratch, or accepting offers of help to clean up.
Remember, your family and friends are there to spend time with you, so the more you make yourself available to enjoy the festivities, the happier everyone will be.
Let smart home tech relieve some of the stress
Speaking of making things easier, a smart home makes hosting a breeze for you and for your guests.
Flexibility for you and your guests
Whether you're hosting or a guest, it's easy to feel confined by others' schedules. A smart home can simplify this with the combination of a smart lock and doorbell camera.
A doorbell camera can detect motion before your guests even press the doorbell and send you a notification on your smartphone. From the Vivint Smart Home app on your phone, you can see and greet your guests, even if you have your hands full making last-minute arrangements or are on the go. From that same app, you can unlock the smart lock on your door with a quick swipe and let you guests in.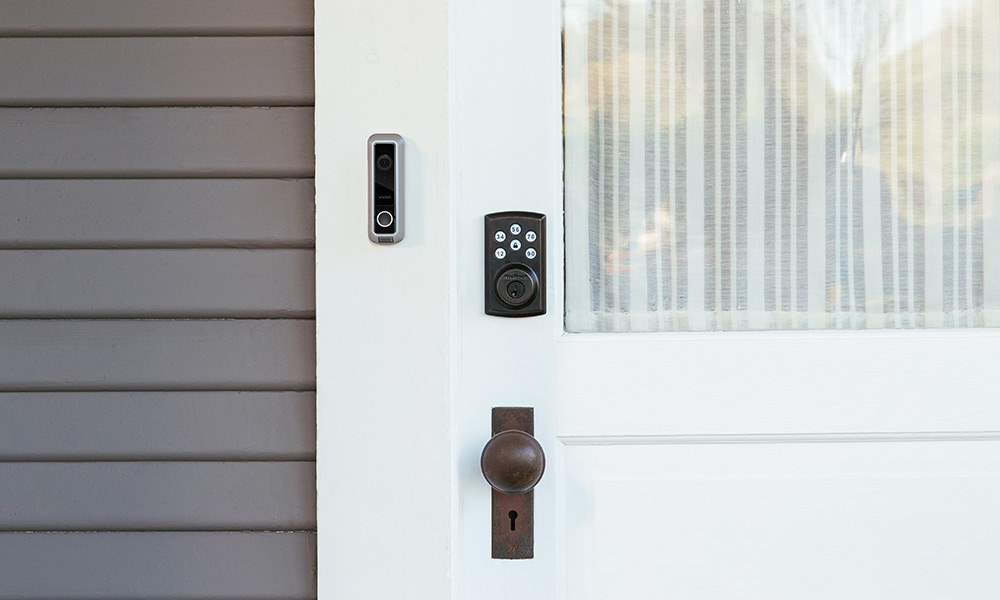 Let guests come and go with ease with unique access codes
Better yet, create unique access codes for your smart lock that your guests can use to come and go as they wish without having to worry about getting locked out or losing a spare key. All they have to do is tap their code into the smart lock's keypad.
These temporary codes make it easy for you to keep your home secure, while allowing you and your guests freedom to move about. You'll be notified every time a code is used so you know who accessed your lock and when.
Keep things comfortable
We're creatures of comfort and this is especially evident during the colder holiday season where temperature preferences can vary. A smart thermostat integrated into a smart home system makes comfort easy by learning temperature preferences and occupancy patterns to automatically adjust the temperature.
Paired with a smart speaker like an Amazon Echo or Google Home, the smart thermostat can be adjusted with a simple voice command. "Hey Google, raise the temperature 3 degrees." The simplicity of voice commands means your guests can be comfortable without having to know how to use the thermostat.
Voice-activated speakers also work well with smart lighting, allowing your guests to control their lighting with their voice. "Alexa, turn off the guest bedroom lights."
Show your guests how to use your smart home features
If your guests aren't familiar with smart home technology, give them a quick run-down of some of the features they will likely be using during their stay. For example:
How to use the SkyControl Panel to arm and disarm your security system
How to control the smart thermostat so they're comfortable
How to use smart locks when they're coming and going
How to use Amazon Echo or Google Home to control lights and thermostats

Get a smart home today
Hosting guests for the holidays can be overwhelming, but with these tips (and a little help from Vivint Smart Home), you can be sure your guests have a great stay.
Interested in installing a Vivint Smart Home system? Give us a call at 800.646.1469 and one of our Smart Home Pros will create a free custom quote just for you.