"Did I remember to lock the front door?"
"How will I know when my petsitter arrives at my home?"
"Did I leave any lights on?"
If you ever travel for work, vacation, or other reasons, you've probably had these thoughts pop into your head at some pretty inconvenient times (like when you're boarding your plane or three hours into your road trip).
Leaving your home unattended for any amount of time can be somewhat stressful—unless you have a Vivint Smart Home.
A Vivint Smart Home system keeps you connected to your home, even when you're traveling, so you always know what's going on. Here are five of the best smart home features for travelers:
1. Stay in the know with remote access and control
What's happening at home while I'm away?
With the Vivint Smart Home app on your smartphone, you can control your smart home no matter where you are.
Want to check out the live feeds on your nanny cams, arm or disarm your security system, turn your lights off, or unlock your front door while you're traveling? You can do all that, and much more, with the Vivint Smart Home app.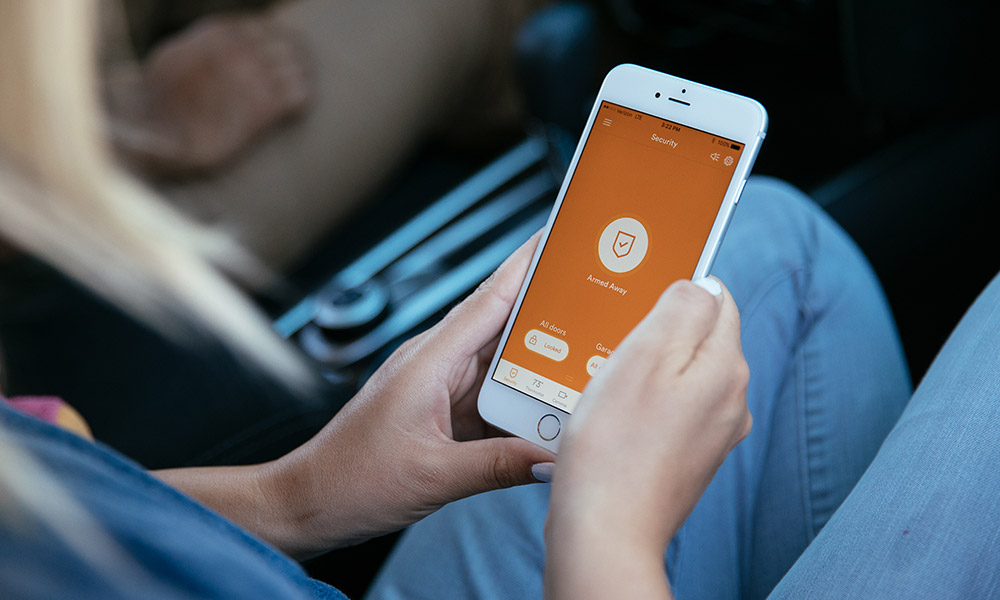 This means no more worrying if you locked up and turned down the thermostat before leaving home. Even if you forget to close the garage, you can easily close it with the swipe of a finger.
You can also receive custom notifications and alerts on your app, so you always know what's going on at home. For example, you can receive alerts if someone comes to your front door, motion is detected on your security cameras, or your smoke or security alarms are triggered.
"Vivint is EVERYTHING! It gives me a piece of mind when it comes to my family. When I travel to work I am able to ensure my daughter is safe on her school bus in the morning and when my children arrive home safe and sound in the afternoon."
- Jasmine H., Douglasville, GA
2. See and speak to visitors on your doorstep with a doorbell camera
What if someone important stops by while I'm away?
A doorbell camera is like caller ID for your front door. The HD wide-angle lens and night vision mean you can clearly see who's stopping by, day or night. It also features two-way talk, so you can see and speak to your visitor from your phone while you're away.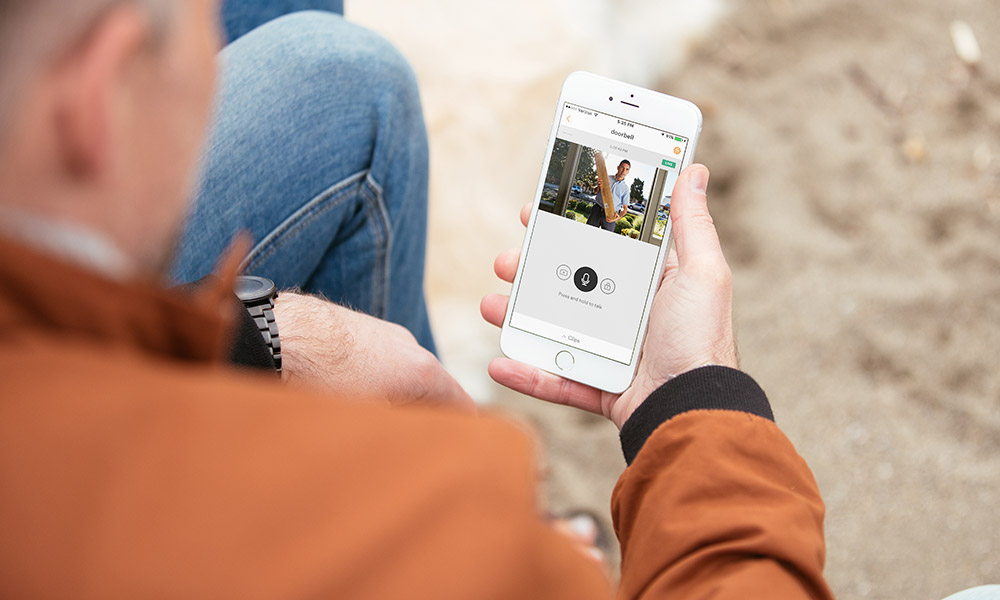 The doorbell camera is particularly useful when you're expecting packages while traveling. As the delivery driver approaches your door, you'll receive a notification on your phone. Open the app and tell your delivery driver where to leave the package, or unlock the front door so the driver can place the package inside the house. And if you don't have time to check your app while you're traveling, Vivint Playback records continuous video for up to 30 days, so you can always review the footage at your convenience.
3. Keep your home secure with smart locks
Did I lock my front door?
Smart locks provide security and convenience, especially for people who are often away from home. They're so useful you'll wonder how you ever got by without one. A smart lock lets you lock or unlock your front door remotely via your handy smart home app.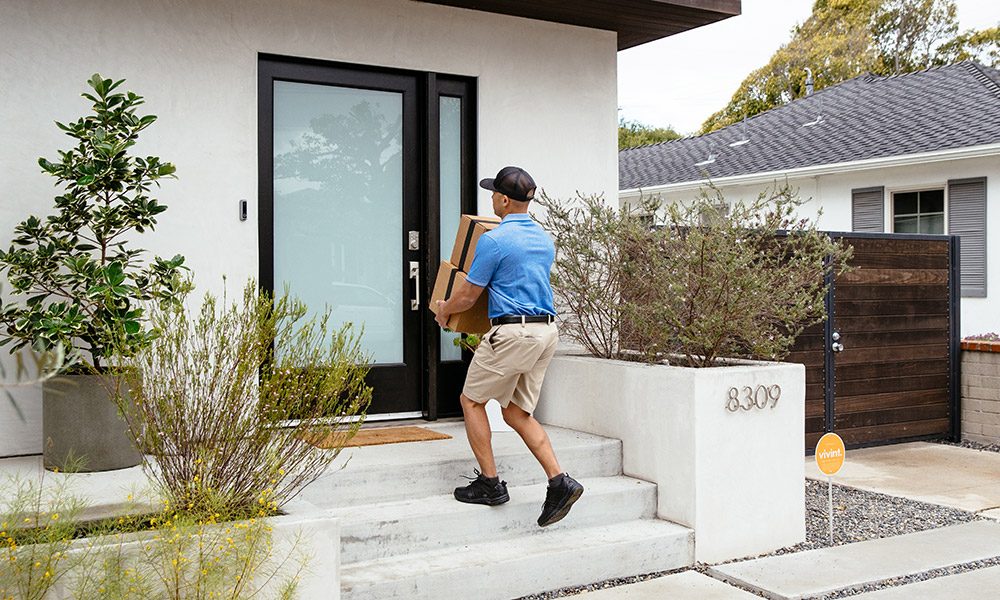 You can also create custom entry codes for everyone in your family, as well as anyone who needs to access your home—no more hiding or making extra copies of your keys for those who are pet or housesitting while you're away. When they use their code, you'll receive a notification on your phone of who entered and when.
You can easily reset or deactivate codes from your smart home app, giving you the peace of mind that only the people you trust have access to your home.
4. Make your home look lived in with smart lighting
Is my dark home a potential target for burglars?
Nothing quite says "There's no one home!" like a dark house. With smart lighting, however, you can make sure your home is well-lit at the right times whether you're home or away.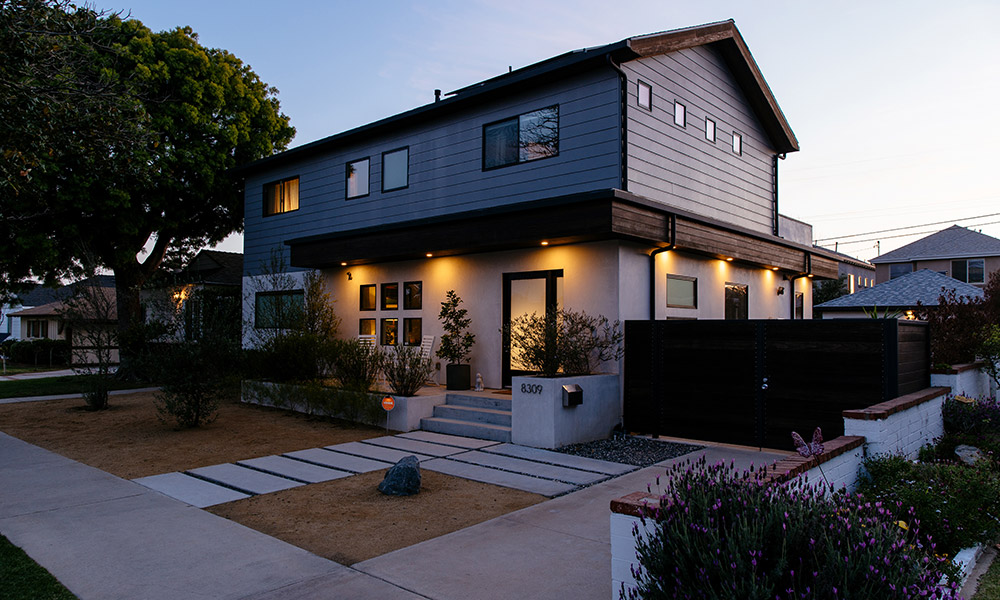 This wireless lighting system integrates with your smart home app so you can turn lights on, off, or dim them from your smartphone. You can also create lighting groups of specific rooms or floors in your home, and turn them on and off as needed.
When you're away from home, you can also set custom rules to turn your lights or lighting groups on and off at specific times to mimic your habits. This is especially important if you want your home to look like someone's home while you're away.
According to law enforcement professionals, leaving your lights on 24/7 can indicate to would-be burglars that no one's home, since no one leaves their lights on day and night (you've got to go to sleep sometime, right?).
"We were away on vacation when we were alerted that our freeze detector activated. Our furnace went out and it was -30 degrees Celsius! Vivint saved all our pipes from freezing and avoided huge repairs. Vivint paid for itself and more! Thank you, Vivint!"
- Vivian Z., Saskatoon, Canada
5. Enjoy peace of mind with professional home security monitoring
What if something happens at home while I'm away?
There's nothing that provides peace of mind while you're away quite like 24/7 monitoring of your home. Professional home security monitoring is like an extra set of eyes on your home, stepping in to take care of things in an emergency.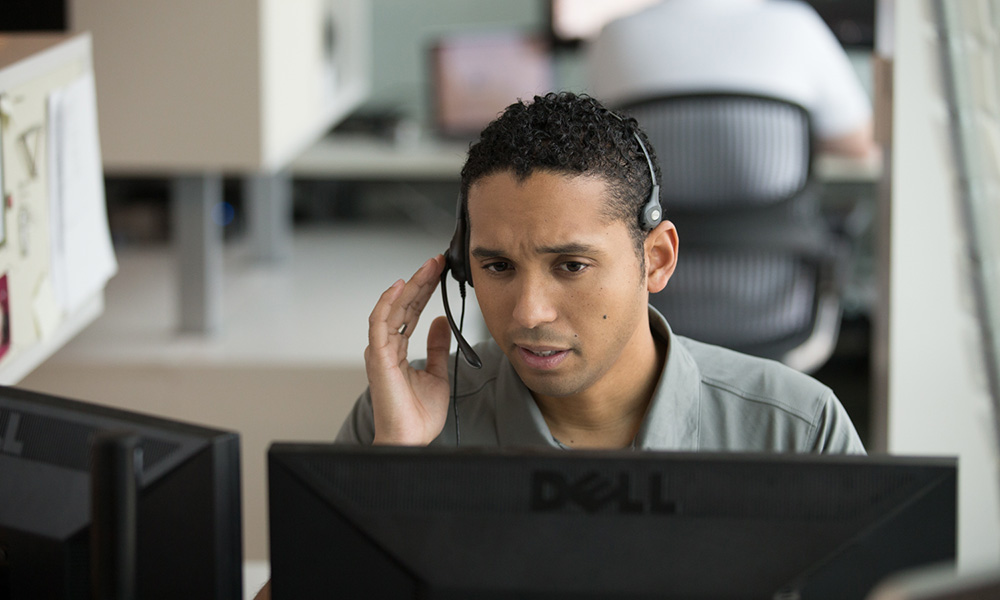 Let's say you get a notification on your smart home app that your smoke alarms are going off, or your security system is triggered, but you're not home to check things out. No worries. The monitoring center will notify you and dispatch the proper emergency personnel to your home if needed. It's an invaluable service that helps ensure your most valuable possession—your home—is being looked after at all times.
Whether you're traveling for a day or a month, a Vivint Smart Home system keeps you connected to your home at all times, providing security and peace of mind wherever you go.
Get a free quote on a smart home designed with travelers in mind. Call us at 800.646.1469.