If you're one of the 39 million people1 in the United States who owns a smart speaker, you have a window into the control and convenience smart devices offer.
With a simple voice command you can listen to music, set a timer, or even order a pizza—and that's just for starters. And while a voice-activated smart speaker is a fun and functional addition to any home, one smart device does not a smart home make.
A comprehensive smart home comprises multiple connected devices like smart lighting, thermostats, and security cameras that can be automated and controlled remotely.
A smart home is within reach
We know. It sounds like a lot to put together, but don't get overwhelmed just yet. Implementing a smart home system that fits your needs and lifestyle is easier than you think. More on that later.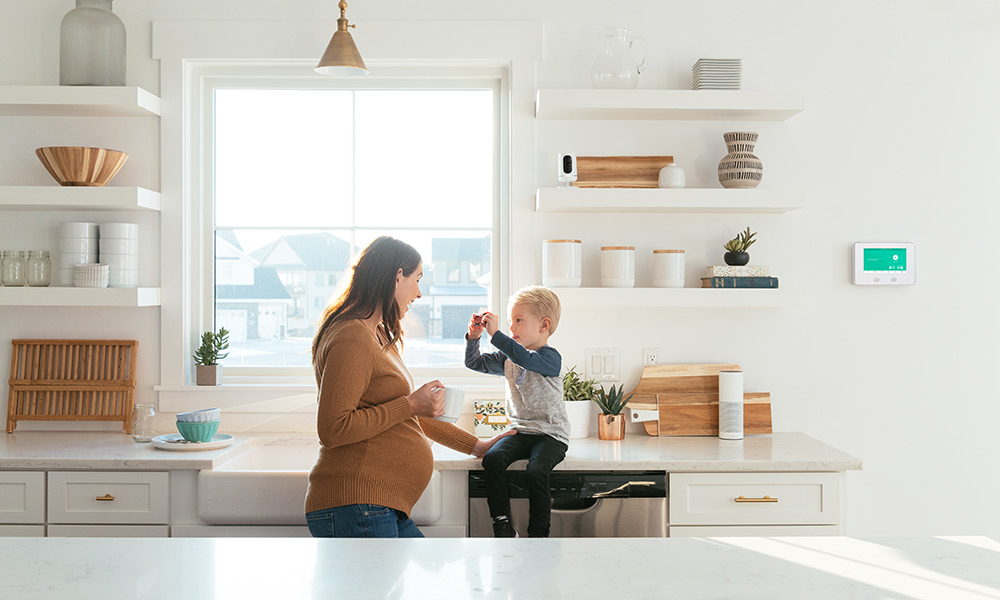 But first, consider this: If you're already enjoying the ease of a smart speaker, you're well on your way. Think of that device as a stepping stone to a smart home system that allows you to live more and manage less. We think the benefits just make life better. Take a quick look:
You're in control
Whether you're at home, at work, or on vacation, you're in control. With the Sky Control Panel and the Vivint Smart Home app, you always know what's going on in and around your home. View the live feed of your indoor and outdoor security cameras while you're at work. Arm your security system at home or on the go. Adjust lighting and temperature settings. With smart home technology, you call the shots.
Enjoy peace of mind
Check your stress at the door. You don't need to worry and wonder if you locked doors, closed the garage or left the coffeepot on. With the convenience of the Vivint Smart Home app and your mobile device, you can check in and resolve these issues no matter where you. No more need to turn the car around on your way to work or send a neighbor over with a spare key to check for you.
Rest easy with heightened security
Did you know that more than one-third of intruders enter homes through the front door?2 Fortify the main entrance to your home with a smart lock and doorbell camera. The doorbell camera lets you see and speak to whomever is on your front step from anywhere. And with smart locks, no need for keys; simply provide family members a unique access code.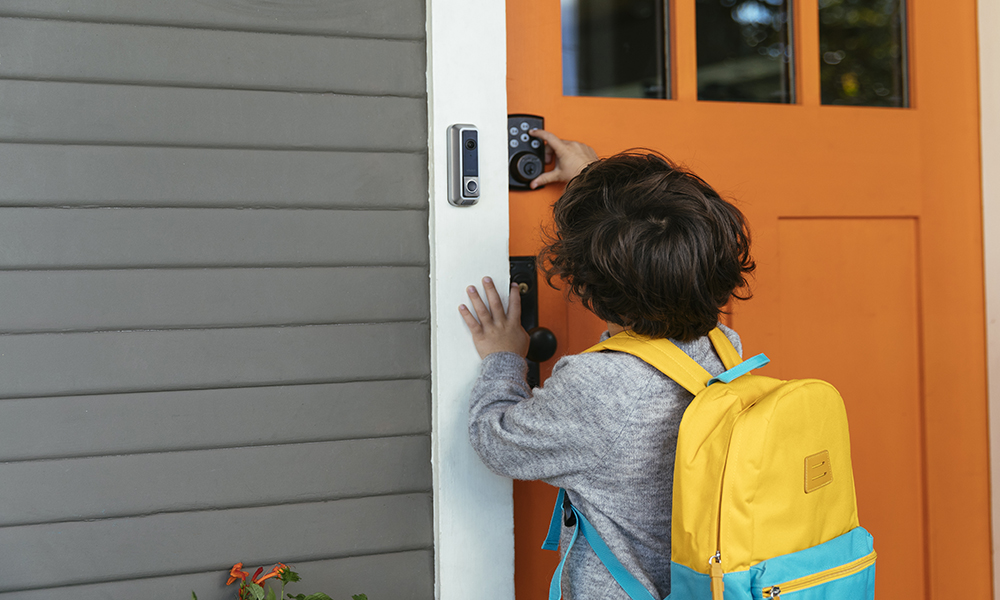 And with your smart speaker integrated with the other devices, you can control your system with voice commands. For example: You walk into the house with arms full of groceries. No problem. Simply tell your Amazon Echo or Google Home to lock the door behind you. And that's just a fraction of the work you can hand over to your smart speaker.
Get your smart home going
Are you convinced? Then think about your goals and lifestyle and how you want your smart home to simplify your life.
Knowing what you want to accomplish with your smart home will help you choose what components and features to integrate into your system—things like security cameras, motion detectors, a doorbell camera, or smart locks.
Subscribe to our Newsletter
To DIY or not to DIY
Now that you know what you want your smart home to do, it comes down to making it happen. If you're a die-hard DIYer, hardware and home improvement stores along with the Internet are teeming with all the components and devices you need to get your smart home up and running.
But just because you can doesn't always mean you should. Or have to, for that matter. It's good to know what lies ahead before you dig into a demanding project.
Here are a few challenges you'll more than likely encounter when it comes to DIY and smart home tech:
Options. The number of options for smart home devices can be overwhelming. And without professional know-how, choosing top-of-the-line components that fit your needs can be daunting. Where to start?
Control. You lose the ease and convenience of controlling a smart home system that operates on a single platform if you've purchased one-off devices that each function on a different app or interface. And switching between apps takes time and eats up valuable space on your smartphone.
Connecting devices. Not all smart devices work together. Expect some frustration if you purchase different brands with proprietary operating systems and protocols that aren't always compatible with each other.
Installation. Getting a complete smart home up and running can be a complicated (not to mention frustrating!) process. Not all smart devices are plug and play, and you may risk damage to your home if you don't get it right the first time.
But getting started with a smart home doesn't have to be this difficult, time-consuming, and demanding.
We have a viable alternative.
Let the pros handle it
If you want a smart home with innovative features and seamless integration, it pays to call in the professionals. That's where Vivint Smart Home comes in.
Our Smart Home Pros are certified experts that help you get started with your smart home. They work with you to understand your goals and customize a smart home that meets the needs and lifestyle of your family.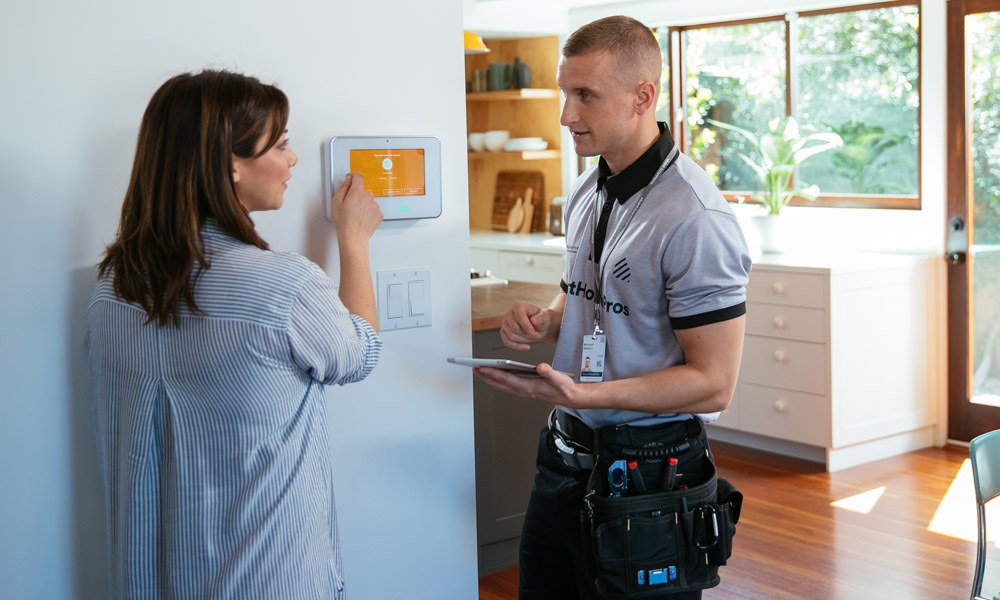 Once you've determined the system that works for you, the Smart Home Pros will take care of the installation. No complicated instruction manuals, fussing with cords, or crossing your fingers that your devices will seamlessly connect.
Our professionals will install everything for you, make sure all components integrate, and teach you how things work so you can make the most of your system. Professional installation ensures your smart home is set up properly, which saves you time, a few headaches, and money given that everything is purchased and done right the first time. No extra trips to the store.
Bottom line? A Vivint Smart Home system streamlines home automation and security, transforming your home into a customized, comprehensive smart home.
Gives us a call for a free quote on how we can turn your home into a smart home.
---
Sources
"39 Million Americans Reportedly Own A Voice-Activated Smart Speaker". 2018. The Verge.
https://www.theverge.com/2018/1/15/16892254/smart-speaker-ownership-google-amazon.
Chianis, Alexia. 2016. "10 Surprising Home Burglary Stats And Facts | Safewise". Safewise.
https://www.safewise.com/blog/8-surprising-home-burglary-statistics/.