Fixer-uppers are all the rage now.
With no less than a dozen cable TV shows and countless social media accounts dedicated to buying older homes and fixing them up, it's clear there's major interest in home restoration. Millennials, in particular, are snatching up homes that are older or in need of significant repairs and updating.
For many people, remodeling an old home provides an affordable way to own a home, especially in a housing market where home prices continue to increase. Not only that, but older homes in established neighborhoods are an attractive option because they tend to have the character and charm that newer, cookie-cutter houses may lack.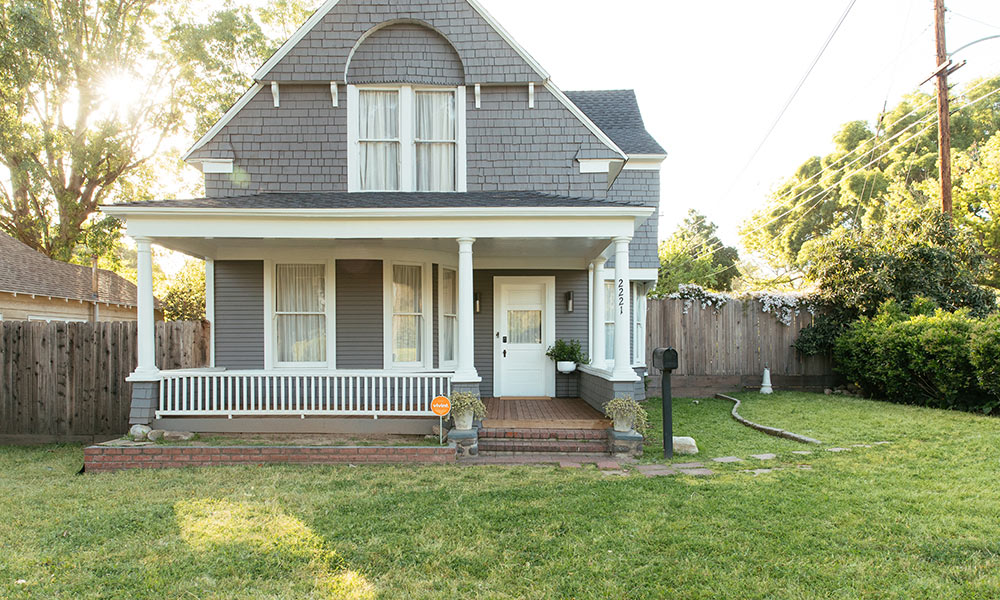 The challenges of restoring old homes
While these homes may be charming and affordable, they often come with specific issues that newer homes don't have, especially when it comes to technology.
Homes built 40 or 50 years (or more!) ago often aren't sufficient for our modern needs. Some of the unique challenges you may face with old house restoration include:
Inadequate electrical equipment. Americans love their devices; in fact, the average household has 24 electronic devices, such as smartphones, television sets, computers, and video game systems. That's a lot of devices to plug in, but many older homes lack the number of outlets needed to support this kind of usage.
Unsafe wiring. In addition to a lack of outlets, older homes that are not built to modern standards often contain ungrounded outlets (outlets with just two prongs instead of three), which can increase the risk of electrical shock and damage to electrical equipment.
Inefficient heating and cooling. Newer homes are built with energy efficiency in mind, but older homes often lack the insulation and modern HVAC systems needed to affordably and efficiently maintain a comfortable temperature.
Subscribe to our Newsletter
Upgrade any home to a fully-loaded smart home
If you've purchased an older home or you want to bring your home into the 21st century, you're in luck. Any home can be transformed from outdated to modern, and it's easier than you may think.
Adding smart home technology is a popular home upgrade. At its most basic level, a smart home is a system that combines modern home security and automation to simplify tasks and keep your home and its occupants safe.
Regardless of when your home was built, it's easier than you might think to upgrade your classic home to a smart home.
Here are a few ways you can transform your home into a modern smart home:
Update your wiring and cable
One of the first steps to making your older home fully loaded is to bring your home up to modern electrical standards. Because this can be dangerous for even the handiest do-it-yourselfer, it's a good idea to enlist the help of an electrician, especially if your home needs to be completely rewired.
As you update the electrical systems to prep for your home upgrades, keep the following in mind:
Make sure you have dedicated circuits for major appliances that use significant electricity, like your refrigerator, washer, and dryer.
Space outlets six to eight feet apart (or according to your local code requirements) to eliminate the need for extension cords.
Use three-prong outlets to avoid electrical shock.
Ensure you have cabling that supports a robust wireless network.
Because a smart home requires wireless Internet to operate, it's worth the investment to create a fast and functional wireless network.
Use smart thermostats for heating and cooling
An energy-efficient home is not only better for the environment, but it also helps you save money.
One of the best ways to increase the efficiency of your home is by installing a smart thermostat. Wireless thermostats are the perfect blend of convenience and comfort.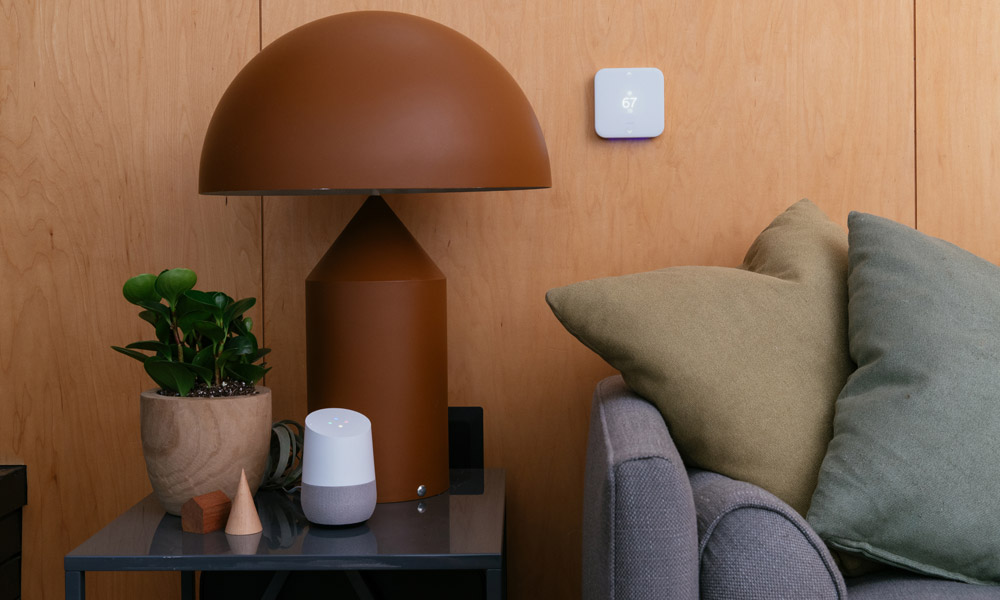 The Vivint Element Thermostat, for instance, learns your temperature preferences and home occupancy patterns and auto-adjusts the temperature to keep you comfortable when you're home and conserve energy while you're away. A smart thermostat is an easy and smart upgrade for any home. In fact, it can even pay for itself. See how much you could save with our energy-savings calculator.
"I'm enjoying the Vivint system. I use the security feature daily. One thing that has really stood out to me about my Vivint system is how much I'm saving each month. I have an old home and it has saved me so much."
- Laurie, Leeds, AL
Save energy with smart lighting
Another way you can combine convenience with energy-efficiency while making old house renovations is through a smart lighting system. These LED lights last longer than incandescent lighting, and the wireless smart bulbs allow for mobile control when integrated into a smart home system.
Smart lighting enables you to set custom rules for your home, like turning a group of lights on or off at a specific time. This means no more walking around the house turning off lights before going to bed. When integrated into a Vivint Smart Home system, you can control your home's lighting via the Vivint Smart Home app.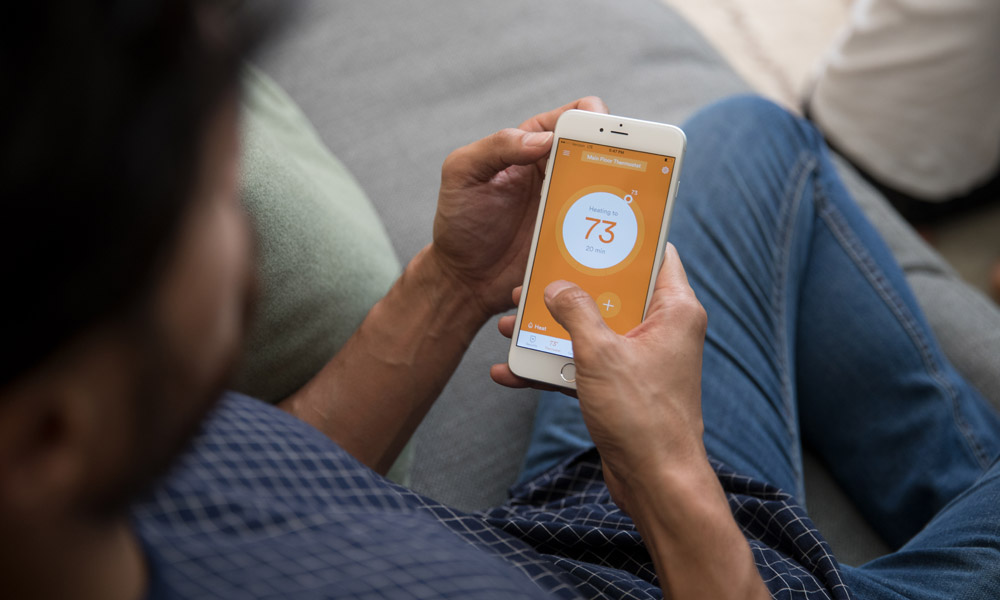 Control everything from a single app
If there's a way to truly modernize your older home, it's with a comprehensive smart home system that connects your smart devices so they all work together.
With a Vivint Smart Home system, you can manage your entire home no matter where you are, all from one convenient and easy-to-use app.
Whether you want to adjust your thermostat, control your lighting, or view security camera feeds, you can do it all from your smartphone.
Best of all, your smart home is completely customizable to meet your needs, and you can add additional features as you need.
Buying an older home doesn't mean you have to sacrifice modern conveniences. If you're restoring an older home, there's no better way to bring it to the 21st century than with a Vivint Smart Home system.
Give us a call today at 800.646.1469 for a free smart home consultation and learn how you can upgrade your home.