Living in the country is not for everyone. But for those who choose to give up the hustle and bustle of the city for windy roads and a little space between neighbors, they get a peaceful, serene escape in return. Sounds kind of dreamy.
Whether you live on one acre or 100, your country home has unique needs that a home in the suburbs or city might not have—whether it's multiple buildings to maintain, livestock to keep an eye on, or a barn full of expensive tools and equipment.
With that in mind, a smart home can be a pretty smart move if you live in a rural setting.
Why would you need a smart home in the country, anyway?
Technology can make life safer and more convenient for people living off the beaten path, but in different ways than you might expect.
The challenges you deal with in the country might include:
Distance from emergency services. Living away from the regular action of the city also means you're farther away from emergency services, like ambulances or fire trucks.
Higher utility bills. Rural households use about 10 percent more energy than urban households on average, which can result in higher utility bills each month.
Predators. In the country, predators often come in the form of animals rather than people. If you own livestock, this can present a serious threat to your livelihood.
Wide open spaces. It's not always feasible to fence in your property when it's in a rural location. These wide-open spaces can make you more vulnerable to trespassers.
Lack of neighbors. In urban or suburban communities where your neighbors are a feet or yards away instead of a few miles, a sense of community helps deter prowlers or would-be burglars. Rural homes don't have these extra eyes on their property to provide additional protection.
What can smart homes do for a rural home?
From security to convenience, there are plenty of ways home automation can make life safer and easier when you don't have urban conveniences.
Control your home from anywhere with your phone
While country living might imply living off the grid or being years behind in technology, that's not typically the case. In fact, 98% of the population has access to LTE coverage. This mobile accessibility allows for smart home functionality—even in a rural setting—keeping you connected to your home.
Being able to access your home wherever you go is one of the best things about a smart home. With the Vivint Smart Home app, for instance, you're always connected. You can view camera feeds, arm or disarm your security system, and lock or unlock your doors as long as you have a mobile data connection.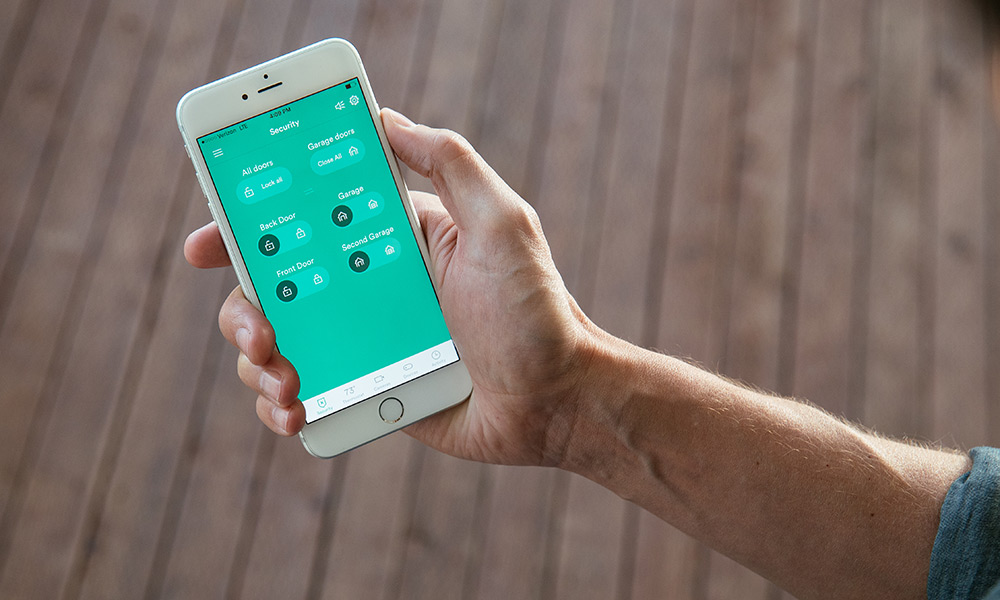 You can also create custom rules that send notifications directly to your phone. For example, let's say you have an outdoor camera set up to monitor your chicken coop and want to make sure your chickens are safe from other animals or predators at night. You can set up rules that notify you whenever motion is detected on the camera, giving you time to address the situation.
Outdoor cameras can see where you don't
If you have a property that includes a barn or shed, livestock, or valuable tools and equipment, outdoor cameras are a must for keeping an eye on things. With an outdoor camera, you can view live feeds to see what's going on around your property. Or, you can watch auto-recorded clips later.
When choosing an outdoor camera for your property, look for one with HD resolution and night vision for a clear picture day and night. And remember, to get the best images don't install them too high.
Monitoring provides help when you need it
With 24/7 professional monitoring, your property is monitored around the clock. If a smoke or burglar alarm is triggered, you will be notified, and the proper authorities can be alerted to assist.
This is particularly valuable when living farther away from emergency services where every second counts.
Battery backup keeps you connected
During power outages, utility companies tend to address the more populated areas first, leaving people who live in the country in the dark (literally!) for longer periods of time.
With battery backup and cell connectivity, you'll stay connected to your smart home longer—and have the peace of mind that your home is still being protected.
Smart locks keep your home and valuables secure
With smart locks, you don't have to worry whether or a family member locked the door behind them; you can simply log onto your smart home app and lock the door from your phone. This is particularly convenient when you're working on your property away from the front door. To make it even easier, create settings from your app to automatically lock doors after a certain amount of time.
Smart locks also make it easy to change your locks—it's a matter of reprogramming via a few taps of your smartphone rather than re-keying your locks and making copies of keys.
Smart thermometers and lighting help you save
Rural properties often heat and cool more than their homes—workshops, barns, and outbuildings also use energy. Smart thermostats and smart lighting systems can help conserve energy in the home and help offset costs for the property.
A smart thermostat taps into the power of your smart home to learn more about your temperature preferences and can change the temperature for you. This temperature optimization keeps you comfortable and saves you money.
With smart lighting, you can turn lights on and off from your smart home app, helping you save energy. If you find yourself working long hours, you don't have to come home to a dark home. You can make your lights turn on when you disarm your home, lighting your way as you enter.
Home security protects your family and property
Being away from the city often means less violent crime, but it doesn't mean complete immunity from property damage or harm. Maintaining a country home often requires expensive equipment, like riding mowers, tractors, and tools. Would-be burglars often know the value of this equipment, making a rural property a potential target.
A home security system can put your mind at ease with features like motion and glass break sensors, as well as smoke alarms and carbon monoxide detectors.
Country living provides a sense of privacy and plenty of room to spread out. But don't assume the city and burbs is where you find all the action. So take precautions and utilize smart home tech. With a smart home security system, you can have the true peace of mind that you desire from country living.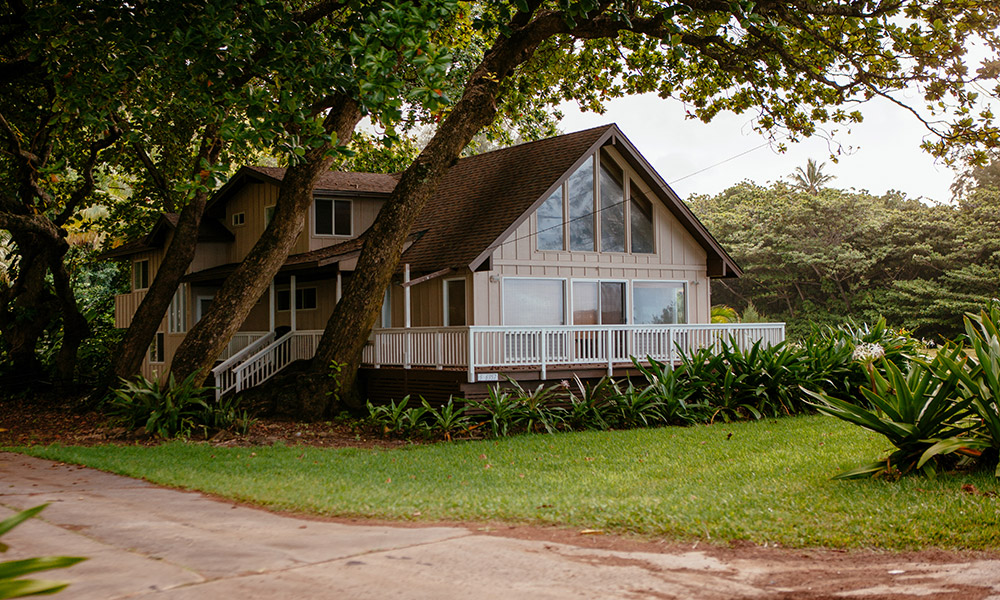 Get a customized system and professional installation
If you're not sure what you need for your home, don't worry. A free design consultation with our highly trained and qualified Smart Home Pros will help you build a customized system that meets the unique needs of your home.
Once you've chosen the best elements for your home, your entire smart home system will be professionally installed, and your technician will ensure all components function together seamlessly.
Give us a call today for a free smart home design consultation for your country home.
800.646.1469