The busiest shopping time of the year is right around the corner.
This much-anticipated weekend usually starts on Thanksgiving, peaks on Black Friday, and goes through Cyber Monday.
Whether you're braving the Black Friday crowds or you'll be surfing for Cyber Monday deals from the comfort of your home, a smart home can help you with your shopping strategy.
Black Friday 2018
If the past is any indication of the future, you can expect to see a lot of people taking advantage of all the deals. In 2017, 174 million people in the U.S. shopped in stores on Black Friday. 2018 should be just as busy, or more, so it pays to be prepared.

Use a smart home to find the best Black Friday deals
Take a look at a few of the ways a smart home puts you at an advantage during Black Friday:
Wake up on time with Google Home
The early bird gets the best deals, so unless you're planning on camping outside of your favorite stores on the sidewalk, you'll need to wake up on time. Use your Google Home to set your alarm for the wee hours of the morning. "Hey, Google. Set an alarm for 3 a.m."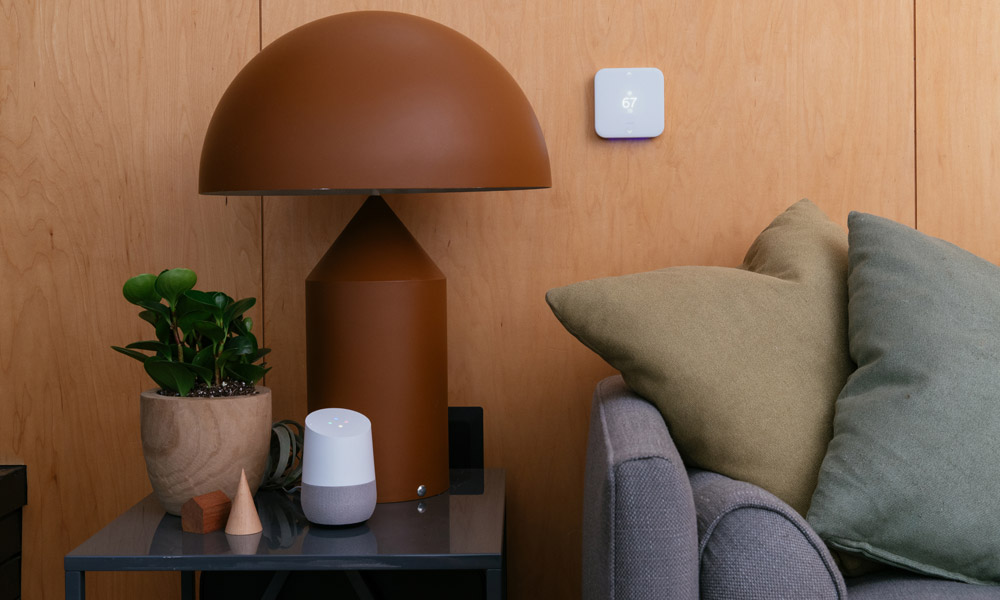 And because there's nothing worse than a freezing cold bedroom and bathroom while you're getting ready for the day, you can also use it to adjust the temperature on your Vivint Element Thermostat—just say, "Hey Google, set the temperature to 70 degrees."
Arm and disarm your security system remotely
With the Vivint Smart Home app, you can easily disarm your security system as you leave, then arm it again from your phone while you're away to make sure your family is safe and sound at home while you shop.
If you're in a hurry, you can use the one-touch locking feature on your smart lock to lock your door, arm your system, adjust your thermostat, and turn off the lights. The time saved can help you get a better spot in line for your Black Friday deal.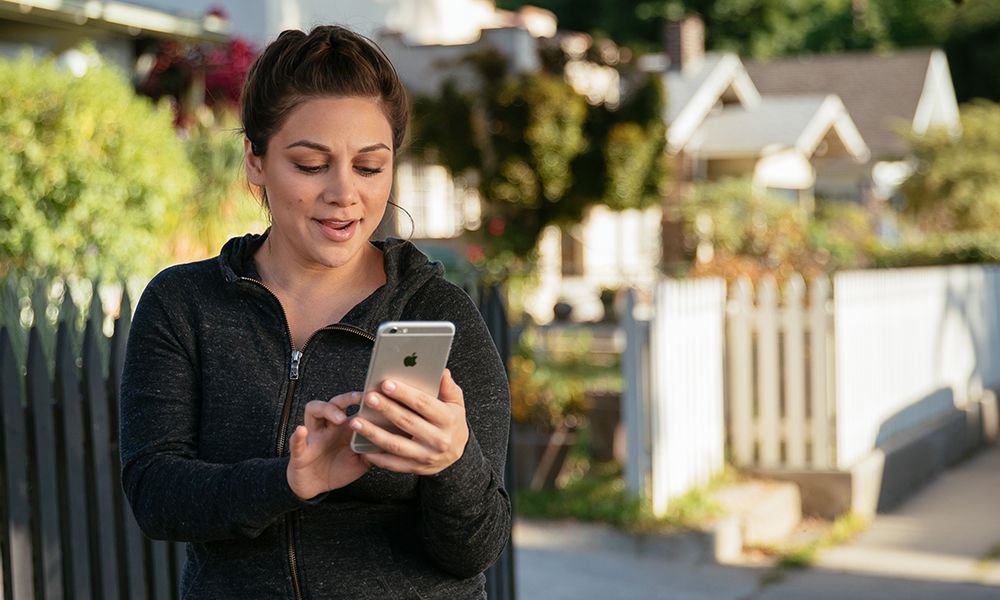 In the event your burglar alarm or smoke alarm goes off while you're away, you can easily check in at home through your app.
Keep an eye on the kids with the Vivint Ping Camera
The indoor Ping Camera is useful for both parents and the kiddos at home: you can log in to your smart home app to check your camera feed and see how the kids are up to while you're away.
If your kids need to get in touch with you, they can easily do it through the Ping camera's one-touch callout feature. With the push of a button, your kids can connect with you on your smartphone.
Don't have a smart home? Simply give us a call at 800.646.1469 and one of our Smart Home Pros can create a custom package for you.
Cyber Monday 2018
Cyber Monday, which is the Monday after Thanksgiving, is an online shopper's dream. It allows you to get all the best deals without even leaving your house, so you don't have to fight the crowds.
Use your smart home to find the best Cyber Monday deals
A smart home can also help you snag some of the best Cyber Monday deals. Here's how:
Keep porch pirates at bay with a doorbell camera
More than 30 percent of online shoppers have had a package delivery stolen by "porch pirates," thieves who lurk in neighborhoods and snatch packages off porches and doorsteps. You can help prevent this with a Vivint Doorbell Camera.
It automatically senses movement on your porch, notifies you on your phone, and begins recording, so you have proof if a package goes missing. You can also take advantage of the two-way talk feature on your doorbell and give your delivery person special instructions.
Protect packages with smart locks
If you're not home when a package is delivered, a smart lock will come in handy. Using the two-way talk on the doorbell camera, ask your delivery person to place your package inside the house (use your smart home app to unlock the door) so it's safe and sound.
What if you missed the delivery driver while you're out and about snagging other deals? No problem. You can also ask a neighbor to put your package inside for you with a temporary door lock access code you create specifically for them, or by unlocking the door with your app.
Get started with a smart home today
If you've been waiting eagerly all year for Black Friday and Cyber Monday 2018, your wait is almost over. Make these shopping days even better with the help of a Vivint Smart Home.
Ready to have your best Black Friday and Cyber Monday ever thanks to smart home technology? Get in touch with us today at 800.646.1469 for a free quote on a smart home system. One of our Smart Home Pros will create a custom package just for you.