The average family in the United States spends more than $2,200 each year on utilities.
For most people, the electric bill, which covers the electricity used to light your home and run your appliances, makes up more than half of monthly utility costs. If you're looking for a way to cut down on your utility bill, finding ways to save on electricity spend is a good—and easy—place to start.
How to lower your electric bill
If your utility costs are on the rise, you're probably asking yourself, "Why is my electric bill so high?"
Take a look at some of the most energy-sapping culprits in your home, and a few easy things you can do to reduce your electric bill:
1. Use a smart thermostat to reduce your heating and cooling costs
In the summer months, electricity rates go up due to the high-energy usage of HVAC systems to cool your home. Gas rates increase in the winter in order to heat the home. This fluctuation in energy usage can make it feel like you just can't win. But you can.
With a smart thermostat, like the Vivint Element Thermostat, you can save on your heating and cooling costs without even thinking about it.
The Element thermostat automatically adjusts the temperature based on your preferences and location. This means you stay comfortable while you're at home, and the thermostat can automatically adjust the temperature—raise the temperature in the summer, or lower the temperature in the winter—while you're away to save you money. And you don't have to lift a finger!
Not only do you enjoy increased comfort, and save time hassling with a thermostat, but the Element Thermostat can save you up to 12% each year on your energy bill. It's a smart device that can literally pay for itself over time.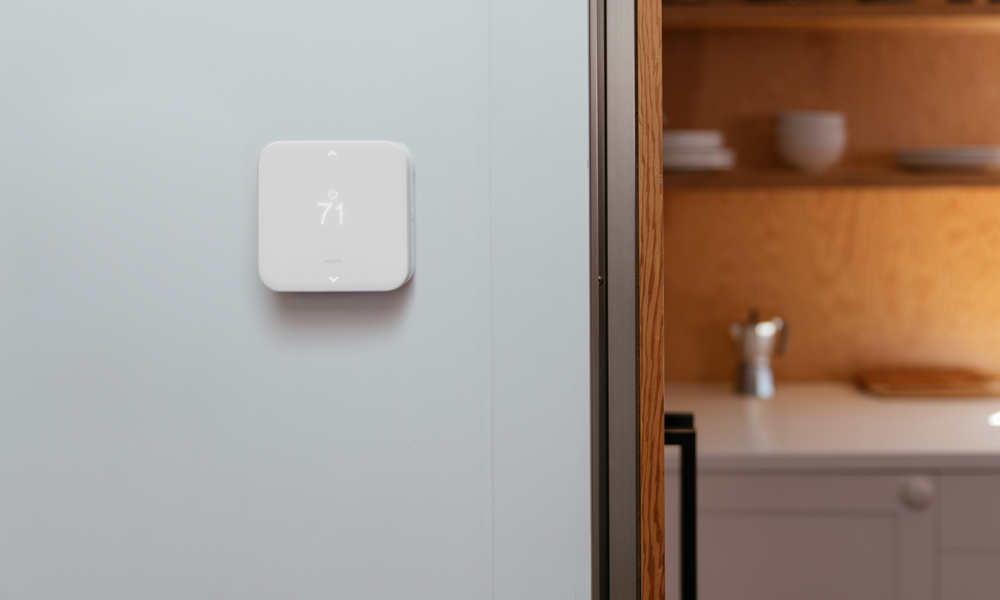 2. Use ceiling fans
If you live in a warmer climate, 60 to 70% of your summer utility bills go towards cooling your home. In addition to using a smart thermostat, you can also cut down on cooling costs significantly by installing ceiling fans. In fact, running a ceiling fan costs just one penny to run for three hours. An air conditioner, on the other hand, costs about 36 cents an hour to run.
3. Manage your lights with smart lighting
There are a couple of different ways you can cut down on the electricity it takes to light your home (and neither involves turning to candles or flashlights).
For starters, replace your incandescent bulbs with energy-saving LED bulbs. Not only do LED bulbs use significantly less energy than their incandescent counterparts, they can last up to 25 times longer.
Another way to control lighting is by taking advantage of smart lighting. It's easy to forget to turn lights off when you're rushing to get out of the door on time, but leaving lights on can cause your electricity costs to creep up. With home automation and the Vivint Smart Home app, you can remotely turn off your lights from your smartphone if you forget to before you leave. You can also set custom lighting rules to turn lights on and off automatically. Automating and controlling smart lighting saves money and time—no more running around the house turning off lights!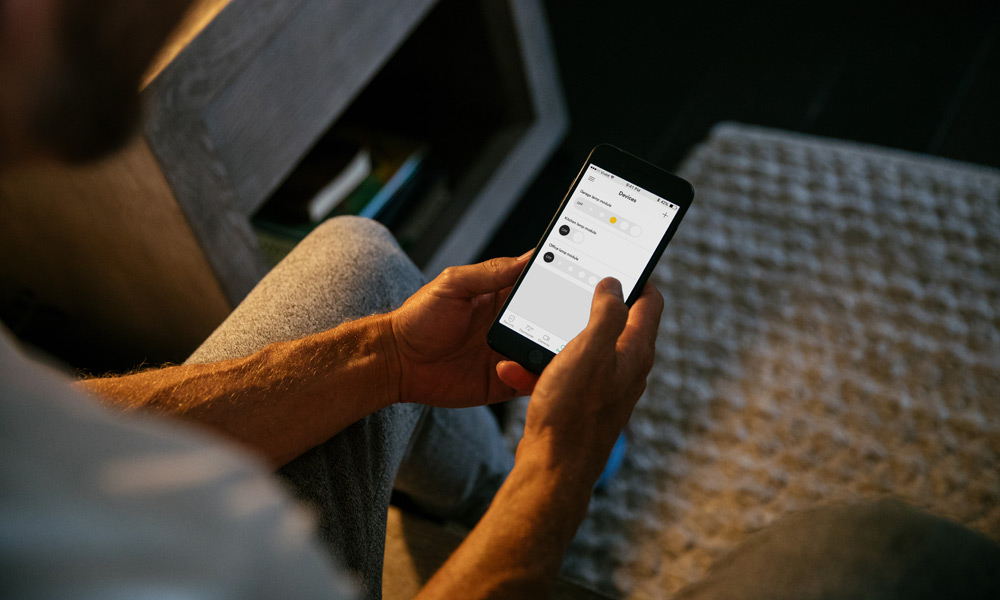 4. Check your refrigerator settings
The refrigerator in your home also makes up a decent chunk of your electric bill, typically betweena $16 and $18 a month. But unlike lights and air conditioners, you can't just turn off your refrigerator to save money.
One thing you can do, though, is adjust your refrigerator settings. The best setting for your refrigerator is between 37 and 40 degrees and between 0 and 5 degrees for your freezer. If you want to go a step further, you can turn off your freezer's automatic ice maker, which can increase energy usage by up to 20 percent.
5. Adjust your blinds depending on the season
Taking advantage of nature can also help you cut your electric bill. In the winter, keeping your blinds open during the day will let the sun in, warming your home naturally. In the summer, keep the blinds closed to keep the temperature in your home from rising, especially during the day.
6. Set up home automation with Vivint Smart Home
Keep your costs down without even thinking about it with home automation from Vivint Smart Home. With home automation, your entire home is connected, with all the components working together.
Because home automation helps cut down on energy and electricity usage, it can also help you save money. Simply locking your front door with a smart lock can set off a chain reaction of convenience and comfort—your security system arms itself, your lights automatically turn off, and your temperature adjusts to save you money while you're gone.
Start today to lower your electric bill

Cutting down on your electric bill doesn't mean you have to compromise comfort or convenience. Following these easy tips, and installing a Vivint Smart Home system, can make saving money on your electric bill simpler than you realized.
Ready to get started on saving energy? Give us a call today at 800.646.1469 for a free quote on a smart home system with energy-saving features.