The winter months can be harsh. Brutal, even. If you're like most people who live in colder climates, your winter prep probably includes pulling coats and boots out of storage or swapping out light blankets for down comforters in order to stay warm through the winter months.
Your winter prep should also include taking care of your home. Neglecting your house can lead to winter-related issues like frozen pipes or sky-high heating costs from drafts.
Knowing how to winterize a house can help make sure your home is functioning in tiptop shape all winter long. Here are a few ideas:
Clean gutters and keep them free from debris
Cleaning out your gutters is another important part of prepping your home for the upcoming winter months. When gutters are clogged with leaves and other debris that has gathered throughout the year, water won't properly be directed away from your house. This clogging can lead to damage to your home and even potential flooding.
Clean out leaves and other debris to help prepare for the winter months, and check for leaks and any other structural issues. You should also point spouts direct water flow at least 10 feet from your home to prevent freezing water, which could lead to foundation problems down the road.
Test your carbon monoxide detectors
The risk of carbon monoxide poisoning, the "silent killer" that is created by gas furnaces, propane stoves, grills, and portable generators, is highest in winter months when people are most likely to be operating fuel-burning appliances.
If you don't have a carbon monoxide detector in your home, get one. A Vivint CO detector uses electrochemical sensors to ensure fast, accurate carbon monoxide detection, so you can get to safety immediately. And with our professional monitoring service, you'll be alerted to carbon monoxide threats whether you're at home or on the go.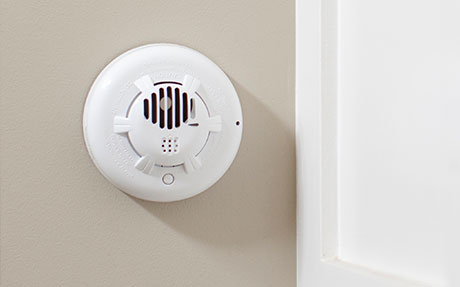 If you already have a carbon monoxide detector, make sure you test it and replace the batteries each year to ensure it is working properly.
Utilize energy saving tips for winter
Higher heating bills are usually a given in the winter, but you don't have to freeze in order to save money.
A smart thermostat keeps you warm and helps cut your energy costs by automatically adjusting your temperature based on your personal preferences.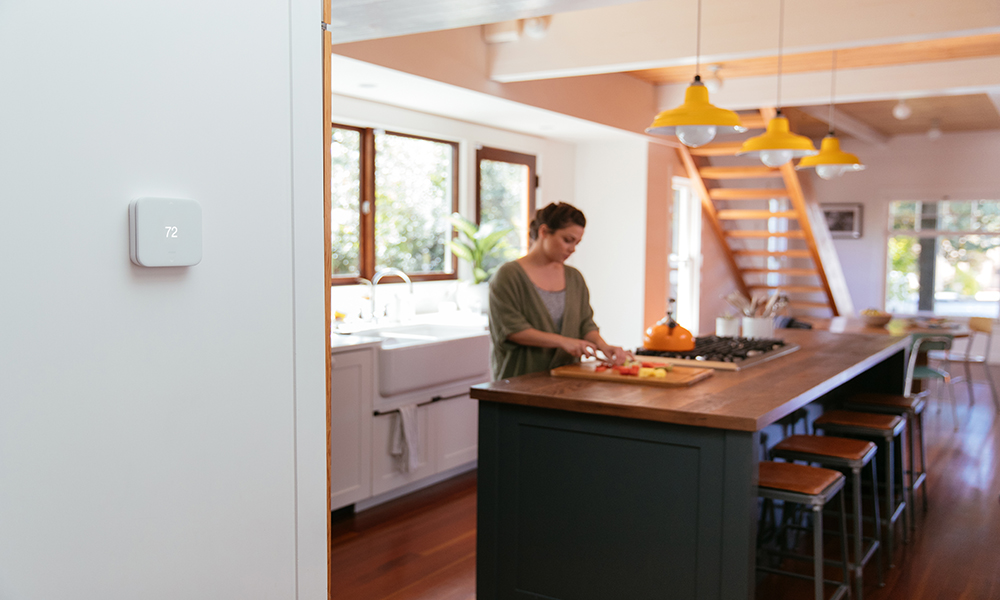 Install weatherstripping to cut drafts
A drafty house does more than make your home uncomfortably chilly; it also drives up your heating costs.
In fact, according to the U.S. Department of Energy, you can cut winter heating costs up to 20% just by locating and plugging drafts inside your home.
The best time to do this is before it gets cold enough to make a difference in your heating bill.
Some of the most common spots for drafts include around windows and doors, attics, electrical outlets, and ceiling light fixtures. Once you locate any air leaks, you can install weatherstripping around doors and windows or insulation to help keep drafts out.
Protect your outdoor furniture and decorations
Make sure you'll be able to enjoy your outdoor furniture next year by taking care of them during the winter. Cover any furniture you have, or store it in the garage or shed to protect it from the elements.
If you have a gas grill that uses a propane tank, make sure you close the valve and disconnect the tank before storing it in the garage.
Potted or container plants should also be brought inside before the first freeze to keep them healthy during colder temperatures.
Take advantage of smart home technology
A smart home has features that can help you prepare for the winter months. Take a look:
Schedule your outdoor lighting. One of the telltale signs that winter is upon us is fewer daylight hours. Use your smart lighting to schedule your porch lights and other outdoor lighting to turn on earlier in the evening.

Check the weather before you get out of bed. The weatherman isn't always accurate, but your outdoor cameras are. Put your weatherproof Vivint Outdoor Cameras to good use by checking them from your smartphone in the morning. Did it snow? Then you know to get up early and start shoveling. If it didn't snow, then you can take advantage of a few extra minutes of sleep.
Prevent flood damage. As moisture freezes, thaws, and freezes again, it sets the perfect conditions for potential flooding. A flood sensor in parts of your home susceptible to flooding can alert you to potential problems before they become disasters.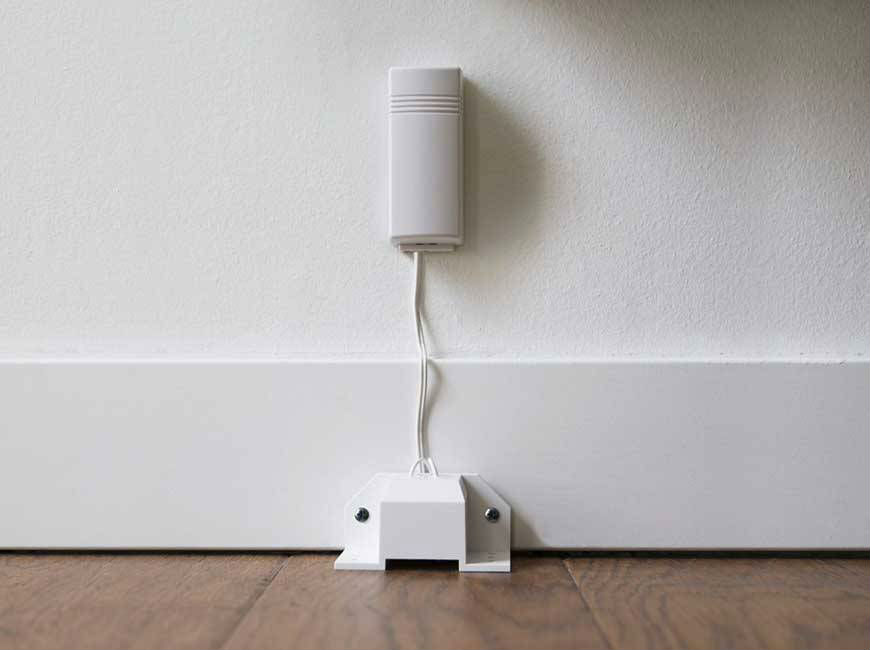 Install a smart home today
A little preparation goes a long way to keep your home running smoothly during the cold weather months. With these tips, and some help from your smart home, you can keep your home cozy and safe from the inside out all winter long.
Give us a call at 800.646.1469 for a free quote on a customized smart home package just for you.